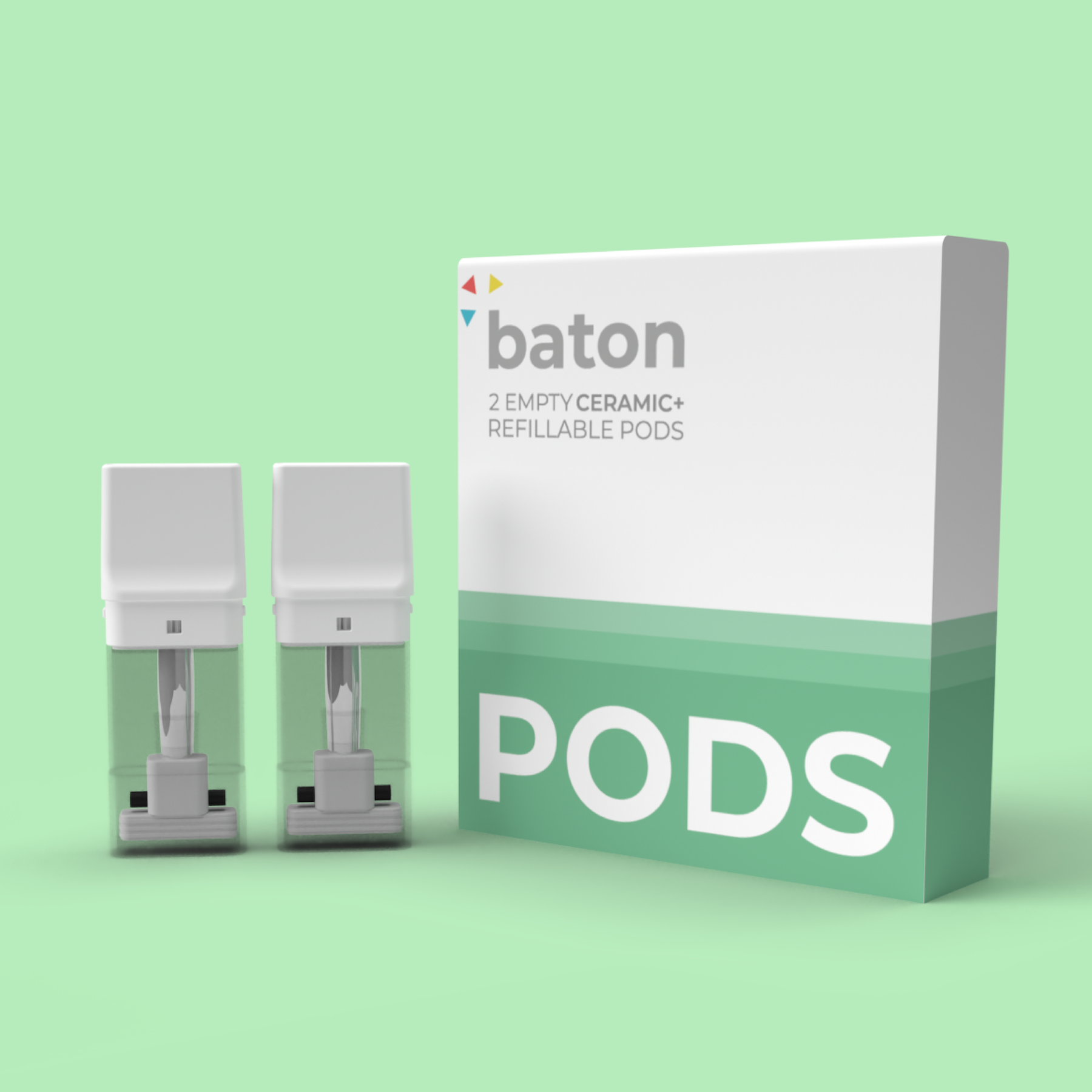 Ceramic Plus Pod Pack
The Ceramic+ refillable pod is the newest advancement in ceramic heating technology. 

Designed specifically for the Baton V2 device, this new coil-type offers options for people who are interested in a refillable option for vaping extracts and concentrates. 

Ceramic+ pods also work seamlessly with nic-salts and freebase e-liquids. 

Each Ceramic+ Pod-Pack comes with two pods.